This small place has written great history over a very short time. From 1940 on, it served as National-Socialistic settlement for German ARMAMENT WORKERS, from 1945 onward as rescue site for survivors of the KZ DEATH MARCHES and as refuge for Jewish DISPLACED PERSONS and from 1956 on as new homestead for Catholic EXPELLEES. In Waldram, formerly known under the name Föhrenwald, history can be experienced as in fast forward motion, with traces of this unique story of emigration evident to this day. Opened at the end of 2018 as a memorial site, the BADEHAUS tells this local story with international dimensions through its permanent multi-media exhibition on over 900 sqm floor space and covering three different floors.
Underneath the MEMORY TREES witnesses to the times from all the eras recount their …
read more ...
... stories before, during and after their time in Föhrenwald and Waldram.
A film on the ritual Jewish MIKWE bath localizes the religious life where it actually happened: in the "BADEHAUS" (Bathing house), in the synagogue or in daily life.
The award winning audio feature "FÖHRENWALD" from Michaela Melián tells the story of the place in form of a multi-media installation artefact that combines drawings made by pupils on the topic. Their sketches float freely through a dark space, while interlacing with music, texts and quotes to convey an imaginary walk through the village.
The photo documentation KINDERWELTEN (Children's' worlds), installed in the outdoor area, recalls and juxtaposes the life of children from the Jewish Displaced Persons and from the Catholic expellees. This part of the exhibition is publicly accessible.
Concept: Dr. Sybille Krafft (supervision), Eva Greif, Maria Mannes, Emanuel Rüff, Annekatrin Schulz with the assistance of Jonathan Coenen, Sebastian d'Huc, Simone Steuer, Andreas Wagner
Design & Layout: Büro-Müller Rieger, Munich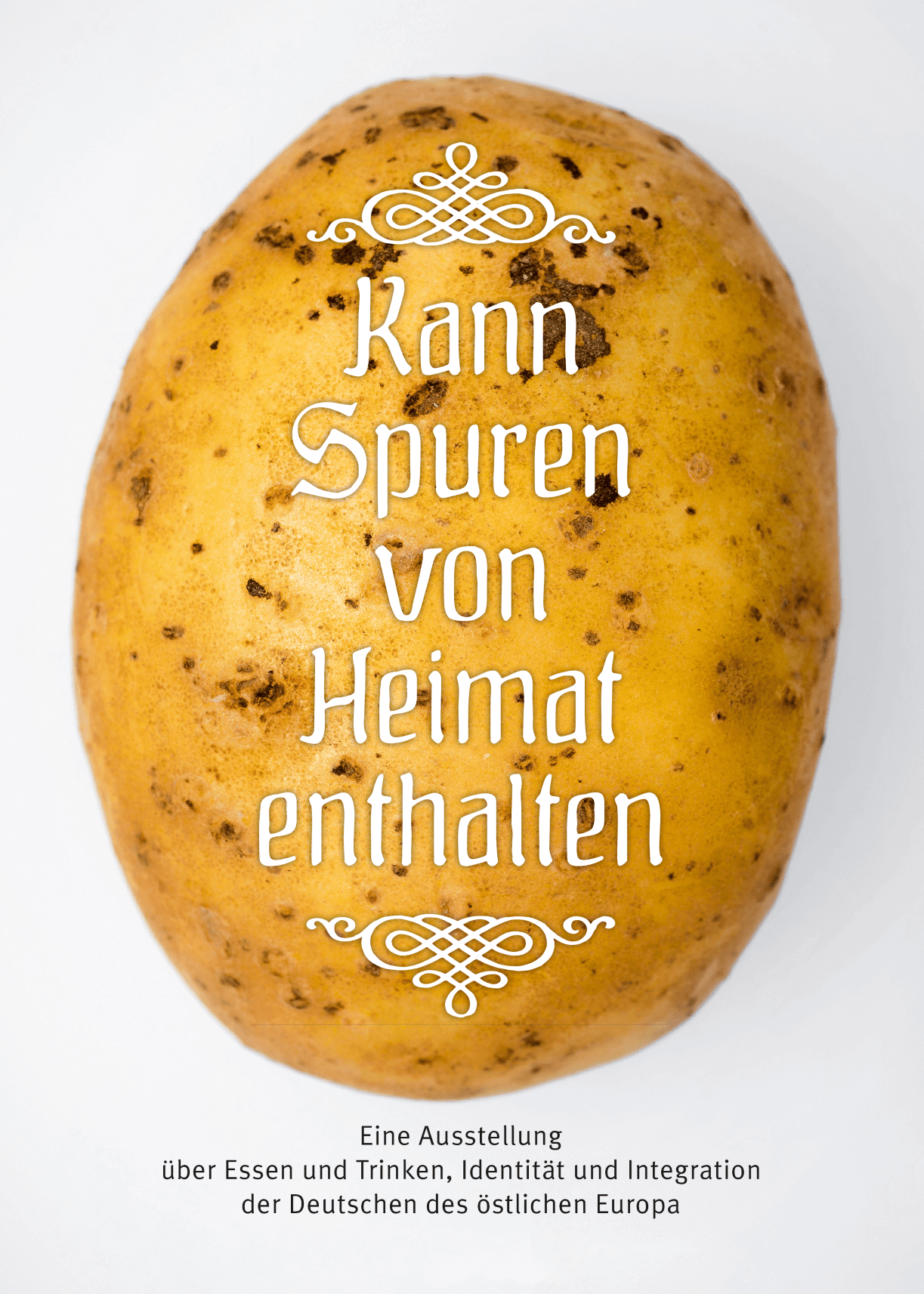 May contain traces of home
An exhibition about food and drink, identity and integration of Germans from Eastern Europe
November 6, 2022 extended until June 18, 2023
Years of hunger and abundance, preservation of identity and integration - these determined the lives and daily routines of many Germans from eastern Europe, whether they came to Germany after 1945 as refugees and expellees or as ethnic Germans and ethnic German repatriates. The traveling exhibition shows the agricultural diversity of the regions of origin of the Germans from Eastern Europe and presents typical dishes. In the BADEHAUS, it is supplemented by personal stories and exhibits from the Waldram settlement of expellees.
Past

The Resistance of Students against Hitler, Munich 1942/43 The White Rose is a circle of friends around the students Hans Scholl, Sophie Scholl and Alexander…

Past

with pictures by Justine Bittner At the end of the war the "surviving remnants" gathered in Föhrenwald. The survivors of the Shoah were hoping to…

Past

The 4th special exhibition staged by the memorial site BADEHAUS showcases pictures by the Italian photographer Mattia Balsamini. It documents objects from refugees, who drowned…

Past

The BADEHAUS staged this exhibition in cooperation with the "Haus des Deutschen Ostens" (House of the German East) to address the flight, expulsion and deportation…

Past

Waterways are nature's lifeblood. Rivers and floodplains are among Europe's most biodiverse natural environments. However, just eight percent of all the rivers and lakes in…

Past

In 2019 the Bauhaus marked its 100. anniversary. Ahead of this jubilee and as part of the nation-wide festivities, the BADEHAUS exhibited pictures of Jewish…
Every recollection counts
Shoshana Bellen was born in Waldram (then still called Föhrenwald) to parents who had survived the Shoa. Channa Braun came as a 13-year old to Föhrenwald and looks back at very enjoyable years of her youth there. Alois Brustmann recalls their expulsion from Bohemia and the Sudetenland and subsequent arrival in the Isar valley. Different experiences and memories widen the view on the past. Do you also have a connection to the former Föhrenwald or today's Waldram? Tell us your story and support us with objects from bygone times.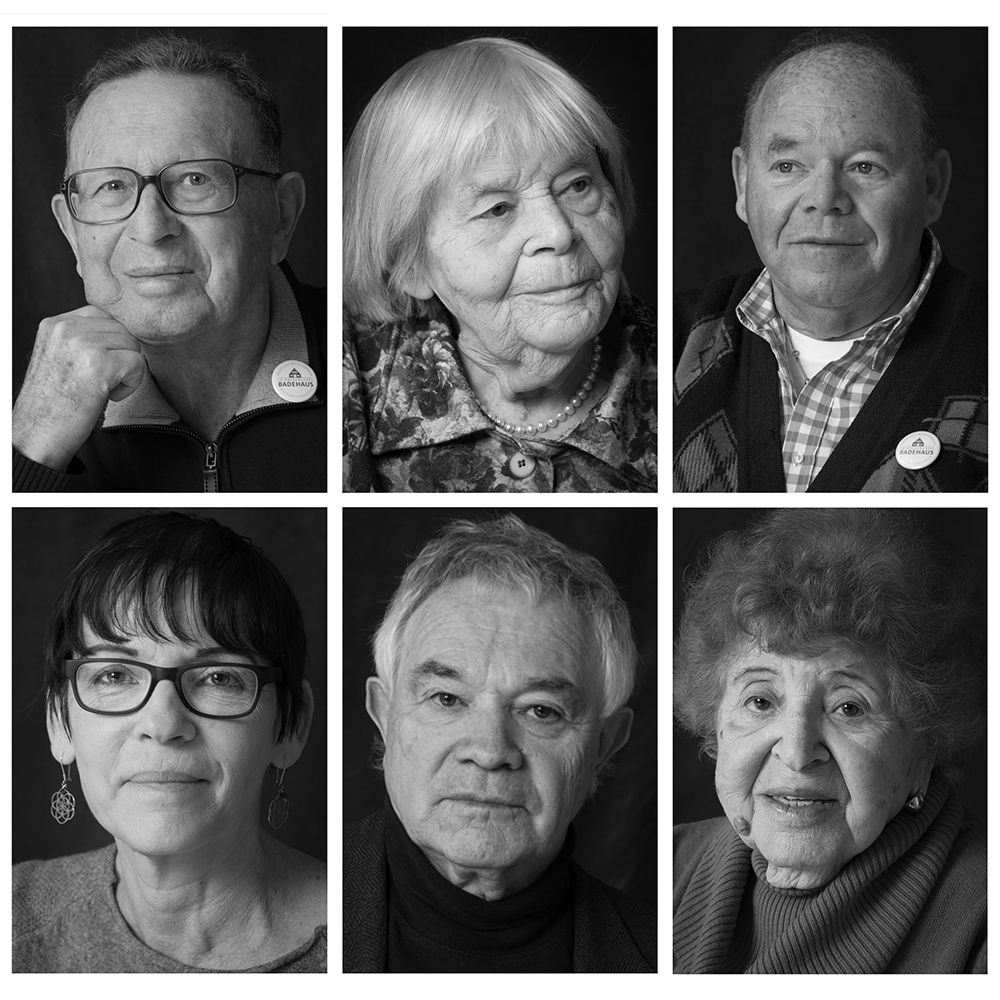 Ulrike K.

Ein würdiger Ort der Erinnerung, des Gedenkens und ein Aufruf, aus der Geschichte zu lernen und daraus das Verhalten für die Zukunft abzuleiten. Eine großartige Ausstellung, der man ansieht, wie viel Arbeit, Mühe und Engagement dahintersteckt. Ich wünsche dem Badehaus viele Besucher und deinen Bekanntheitsgrad weit über unser Land hinaus.

Wolfgang J.

Wolfgang S.

Ich bin tief beeindruckt – von der Vielfalt der (schmerzlichen und schönen) Erfahrungen, die an diesem Ort versammelt sind – von der Vielfalt der gewählten Vergegenwärtigungen dieser Erfahrung – und von der Großzügigkeit bürgerschaftlichen Engagements, das es uns möglich macht, die Erfahrungen nachzuvollziehen!

Ute F.

Melanie K.

Thank you for everything that you all are doing. "NEVER AGAIN"
I wish you all the very best, from a former Fohrenwald resident.

Jack A.
Address
Kolpingplatz 1
82515 Wolfratshausen
Germany
Opening hours
Friday: 9 am - 5 pm
Saturday, Sunday: 1 pm - 5 pm
Tickets
Adults: 5 €
Reduced: 3 €
Getting here:
By car
Motorway A95: Munich-Garmisch, exit: Sauerlach
Motorway A8: Munich-Salzburg, take exit: Sauerlach
Federal road B11: Munich-Wolfratshausen-Mittenwald-Innsbruck
By plane
Airport Munich, then with the commuter train or car in approx. 1 hour
By train/bus
Munich Public Transport (MVV): S7 train to Wolfratshausen (every 20 minutes from Munich Central Station), then with bus 370, 374, 376 or 379 to Waldram, approx. 350 m on foot to the BADEHAUS.
Alternatively, take express bus line X320 (to Wolfratshausen train station, then continue with bus 370, 374, 376, or 379 to Waldram) or X970 (to Waldram).