An exhibition of artistic portraits of men and women who resisted the Nazi regime
The "Gallery of the Upright", a project of the Studentenwerk Weiße Rose e.V., presents portraits of men and women who took part in resistance against the National Socialist regime. The exhibition shows people with various motives who came from different political as well as religious and social backgrounds. It also poses the question where resistance begins and which forms of resistance there were back then and still are today.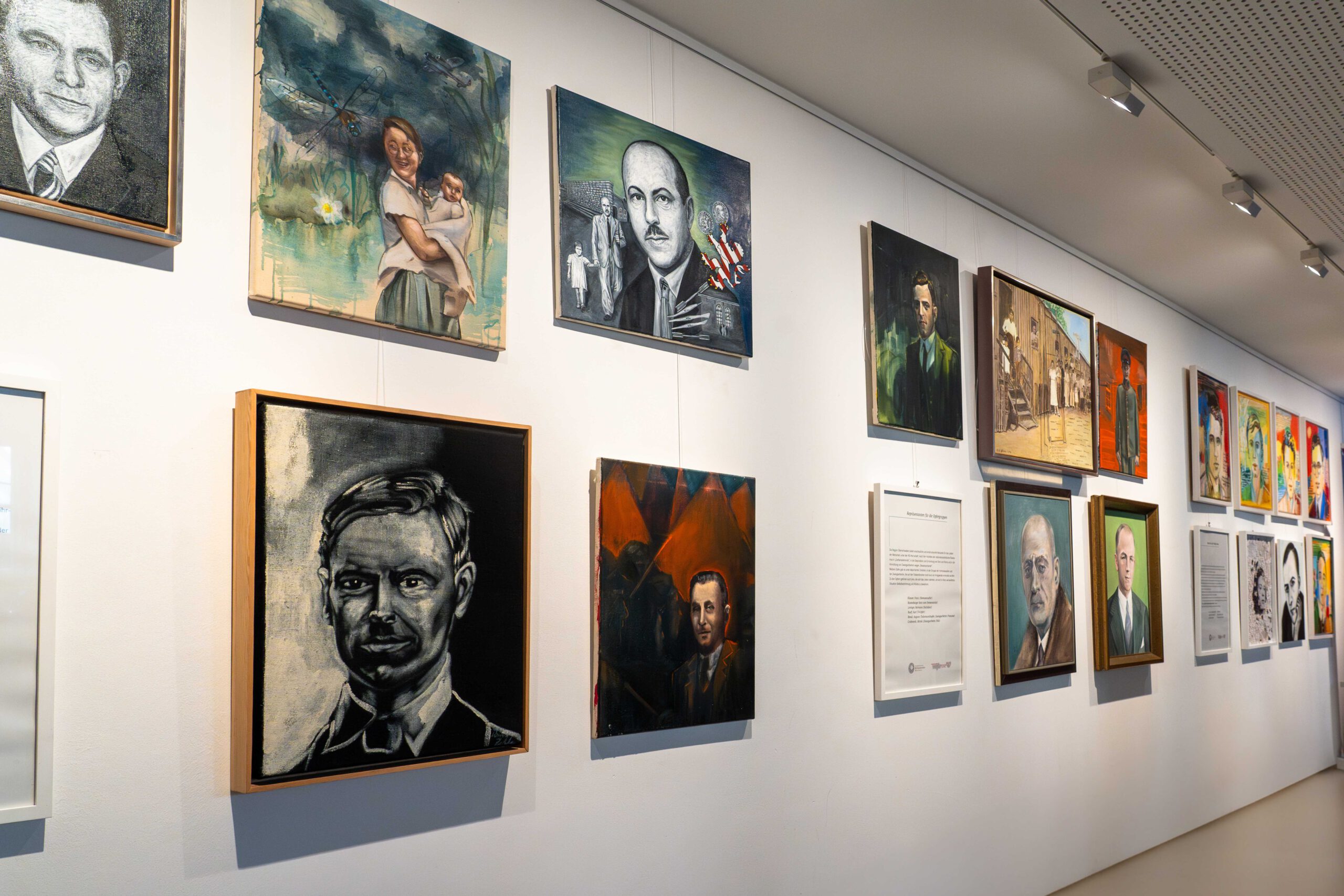 Gallery of the Upright in the BADEHAUS
From the entire selection of portraits of Nazi regime resistors as well victims of Nazi tyranny, 37 portraits can be found in the BADEHAUS Place of Remembrance. The actions or origins of about half of these people relate them to southern Germany, the other half come from the entire territory of the Reich at that time. In this way, the exhibition focuses on the region and at the same time achieves a high degree of representation for the Nazi resistance as a whole.
Over 30 artists have approached the people of the resistance in their works in such a way as to evoke empathy and to depict the biographical complexity of their nonconformism. Different painting styles emphasize the many facets of the resistance.
It is true that neither the command centers of the National Socialists nor the large Inner-German concentration camps were located in the German southwest. Here, however, the extermination of human life began at Grafeneck, the first place in Nazi Germany where people with mental disabilities were murdered. At the same time, the most diverse resistance took place here – from assassins, Christians and Jews, from the students of the White Rose, from rescuers, from intellectual pioneers and educators, from people from the political and military spheres, from workers and trade unionists.
The accompanying brochure available on site gives an insight into the lives of the people portrayed and also tells about the artists in short paragraphs.