Thank you for choosing to order directly from us! 100% of the proceeds will go to the place of remembrance BADEHAUS.
---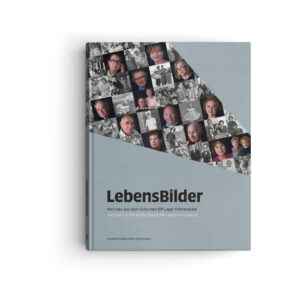 Titel: LebensBilder – Portraits of life in the Jewish DP camp Föhrenwald
Publication date: December 6, 2020
Price: 24.90€, from 5 books 10% quantity discount, from 10 books 20% quantity discount
At present, only ordering on account is possible.
---
Order: